Promoting a Novel
How to promote a novel? Don't ask me! I'm on Twitter but have no followers, I have Facebook but rarely post on it, and the thought of sending a message asking friends to spread the word seems presumptuous to say the least. Although…
I've just gone all out and contacted Radio 4's Open Book. Aiming too high? Quite possibly. Don't think they'll be calling me any time soon.
In the mean time I'll sit back and chuckle at the suggestively scandalous shareables (that's what the racy soundbites are called in the world of book promotion).
This one's a corker –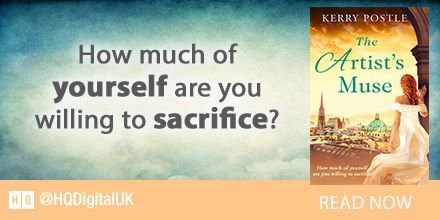 The Artist's Muse by Kerry Postle
Available on amazon
https://www.amazon.co.uk/s/ref=nb_sb_noss?url=search-alias%3Ddigital-text&field-keywords=the+artist%27s+muse+kerry+postle
and google books
https://books.google.co.uk/books/about/The_Artist_s_Muse.html?id=UqWiDgAAQBAJ&redir_esc=y
Self-promoting? I know. I'm shameless.